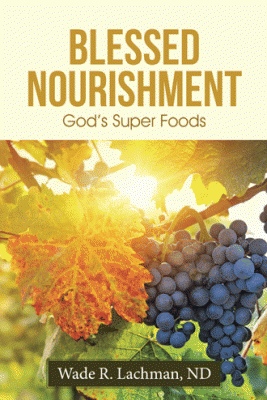 Dr. Lachman's theological and
nutritional foundations, along
with his visits to Israel, uniquely
qualify him to author Blessed
Nourishment – God's Super
Foods...
Therapeutic Impacts
You will find yourself truly amazed and captivated by the natural elements of the super foods profiled in Blessed Nourishment.
Whole Foods
Blessed Nourishment points out the power of natural whole foods and the need for a wholesome lifestyle.
Your Health
Dr Lachman presents nourishing concepts in easy to read morsels. They will satisfy the hunger of your mind and nurture your soul.