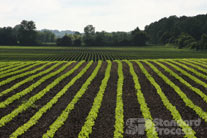 Here you will find information on specific products from Standard Process. Standard Process products, as with all the nutritional products found on this website, are dietary supplements not intended to diagnose, treat, cure, or prevent any disease.  Please read our disclaimer. Standard Process Products are only available  through a personal consultation with Dr Lachman. Click here to  become a patient.
Post Falls Naturopathic utilizes Standard Process and Mediherb as our main nutritional line due to the high quality of their products. Standard Process is devoted to improving the quality of life by providing safe, effective, high-quality dietary supplements through health care professionals.
Click here to watch educational videos about whole foods and Standard Process.
Standard Process demonstrates its commitment to the Whole:
Person by fostering the physical, emotional, intellectual, and spiritual health of its customers and employees.
Product by emphasizing the importance of concentrated whole foods and herbs in its product line.
Process by ensuring the highest quality in every state of development, from farming through shipping.
Planet by utilizing environmentally safe farming, manufacturing, and business practices.
Posterity by preserving and strengthening the company for all future generations.
 Standard Process Products
A-Co
 Cr-Ni
 Nu-Va
W-Z and Purification Kit